North-South Subway line
Summary
Information Centre Amsterdam CS (Metro).
Customer
Podium, Gemeente Amsterdam
Time
1 month
Components
Embedded system electronics, 370+8 LEDs, 2 digital clocks, micro-controller.
Description
For the new subway/underground line going from north to south through Amsterdam, this exhibit shows the route of the line and the expected travel time. It also compares this travel time with times of other means of transport.

We used coloured high-brightness LEDs to show the routes of the metro and alternative transport (car, bus, bicycle), plus their position along a simulated time-line.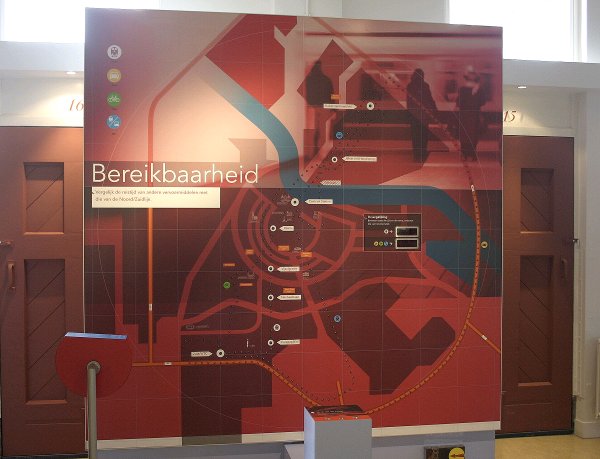 Object for the subway line "Noord-Zuid lijn"


The exhibit in operation